JW Marriott Austin
October 5–6
Putting Customer Obsession To Work For B2B Marketing And Sales
Good marketing aligns with the business. Great marketing aligns with the customer. B2B marketing leaders have myriad choices as they reach for the golden ring that customer obsession offers. Customer expectations for personalized experiences without human intervention and business expectations for ROI from marketing are on the rise. B2B marketing and sales leaders are under intense pressure to adopt new tactics and develop innovative approaches that align marketing and sales to grow long-term, profitable client relationships.
At B2B Marketing 2017, we'll equip marketers to look past the hype and fads to make the right decisions about people, processes, and technologies to drive customer acquisition, engagement, retention, and delight.
The Funnel Is Dead.
Account-based marketing (ABM) was all the rage in 2016, but ABM is only the most obvious sign of revolutionary changes sweeping through B2B marketing. The most important is the long-rumored death of the funnel. Rather than focus on mass production of leads, B2B marketing pros are now expected to foster deep relationships with the right customers at scale. And rather than abandon acquired customers to account management teams, marketing must now take more ownership over post-sale customer experience (CX).
Cut Through the Technology Noise.
2017 will be the year that marketers must say, "Enough is enough." We must scale back on the shiny new technological toys to focus instead on operational fundamentals: refining customer data management and analytics and implementing processes to coordinate message development with personalized engagement strategies.
New Mindset, New Teams, New Skills.
In 2017 and beyond, this new customer orientation will steer your B2B marketing organization and talent decisions in new directions — specifically, shifting focus from acquisition to nurturing. B2B marketers must take steps to ensure that their brands make good on their promises throughout the entire customer experience.

Progressive B2B marketing leaders will organize around the customer life cycle. Leadership teams will double down on customer insight and intimacy skills.

Customer obsession will become the missing link between B2B brands and CX.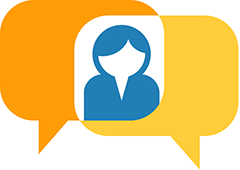 30+ sessions featuring industry experts and Forrester analysts.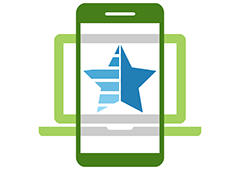 >70% of attendees are director level and above.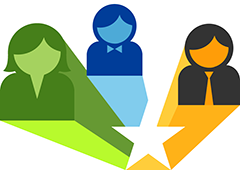 400+ B2B marketing and sales enablement leaders, innovators, and practitioners.
>40% of attending companies achieve $1B+ in annual revenue.
Pricing
Clients: $2,350
Non-clients: $2,550
Government, education, and nonprofit: $2,250
All prices in USD.
JW Marriott Austin
110 E 2nd Street
Austin, TX 78701
+1 512.474.4777
Hotel website | Forrester rate
Forrester has negotiated a room rate of $289 for Forum attendees and sponsors. Book here by Tuesday, September 28 to secure this discount.