New York Marriott Marquis
April 6–7
Master Marketing Strategy And Technology In A Turbulent Time
Join us to learn how brands and marketing leaders can navigate today's volatile consumer landscape, dominated by tribal antagonisms and strewn with social and political landmines. Learn how to replace crude segmentation and aggregation strategies with techniques that address consumers and their values at an individual level -- and how to deploy digital technologies to engage them with precision at specific moments of need or opportunity.
NEW! Optional in-depth programs on April 5; see agenda for details.
We Are Not In Kansas Anymore.
For several years now, consumer marketers have navigated dizzying waves of change — not just learning new tools, but adjusting to new expectations for marketing teams and organizations.

Marketers have worked hard to accommodate this reality — and many believed (or hoped) that they had finally emerged into a new normal. 
Not so fast. In 2017, consumer marketers must respond to a fresh set of challenges — issues that are direct byproducts of our new normal, and which may be more complex and nuanced that anything we've seen to date. 
This brave new world raises five burning questions that may require marketers to rethink the theory and practice of marketing itself:
Are Our Customers Crazy?
Consumers in the US and around the world are increasingly polarized -- whether by politics or values or lifestyles. Brands are expected to pick sides. How can marketers map their way through these twin minefields of affinity and antagonism?
Is Our Faith In Data Misplaced?
Events in 2016 shook our collective faith in the reliability of modeling, just as analytics and related technologies seemed to be coming into their own as indispensable marketing tools. Now we all wonder, do we really know what we think we know?
Is Trust An Endangered Species?
Questions of confidence and trust have moved from nagging concerns to front-page controversies. Are click fraud and viewership misreporting symptoms of a dangerous disease -- a pervasive, ongoing erosion of trust and reliability among marketers and their partners?
Is This The End of Creativity?
As automated systems decide not just where and when our messages appear, but what they say and how they say it, is "creative" an anachronistic element in our marketing mix? What is the value of the human touch?
What Is My Job?
As machines drive our media mix, as brands become less about products and services and more about experiences, as consumer loyalty erodes and customer behavior becomes more fickle, do you even know what it means to be a marketer?
Forrester's Consumer Marketing Forum 2017 is designed to bring together marketing professionals with business and strategy leaders — and their agencies and partners — to collaboratively chart a path forward in this challenging and volatile environment.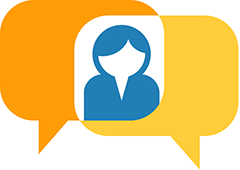 40+ sessions featuring industry experts and Forrester analysts.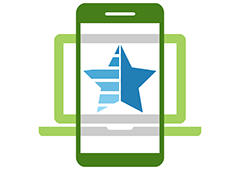 >70% of attendees are director level and above.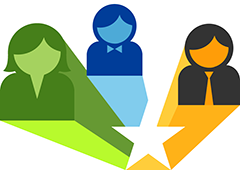 500+ marketing leaders, innovators, and practitioners.
>50% of attending companies achieve $1B+ in annual revenue.
Register
Pricing:
Clients: $2,350 
Non-clients: $2,550
Government, education, and nonprofit: $2,250
All prices in USD.
New York Marriott Marquis
1535 Broadway
New York, NY 10036
+1 212.398.1900
Hotel website
Forrester's negotiated room rate of $329 has now expired. The hotel may still honor the rate; this is at their discretion. Please feel free to contact the hotel directly for more information.