InterContinental London — The O2
June 8–9
Leading The Digital Enterprise
For Innovation And Growth
Join us as business leaders and technology innovators come together in London to collaborate on the re-invention of products, processes, technologies and cultures through digital transformation. We'll explore how to increase efficiency and agility with operational excellence, while creating customer-obsessed experiences that grow revenue and re-invigorate your business.
Achieving Digital Transformation
Companies aren't pursuing a digital transformation to simply keep pace with their peers, or become better at what they currently do. Success in Digital Transformation is not about strengthening or bettering your company, but exposing new business opportunities and opportunities for growth. Digital Transformation has the power to fundamentally change your business model.

At Digital Transformation 2017, we aim to not just tell you why but how. We will focus on five key issues:


Your Customers Are Fickle...
Digital technologies have unleashed your customers: Free to roam independently, they have access to more information from more sources than ever before. They can share their experiences directly with each other in both private and open channels. Meanwhile, switching costs are plummeting, and loyalty can vanish in the blink of an eye. To survive, you must keep pace. To match your customers' accelerating speed and agility requires more than a few tweaks here and there. It requires an enterprise-wide transformation — driven by the aggressive adoption of digital technologies but supported by equally important changes in culture, leadership, skills and processes. Forrester's Digital Transformation 2017 is designed to equip you with the tools and road-map to lead the whole enterprise forward.
Your Business Models Are Obsolete…
Empowered customers increasingly expect you to do business on their terms. Meeting their demands will require more than improved response times, personalized experiences or real-time customer service. You will need to rethink your core business and operating assumptions from the ground-up. And your best opportunities for future growth may come from unexpected directions, and may be based on business models very different from what you do now.
At Digital Transformation 2017, Forrester will help you achieve not just operational agility but pursue deep business innovation.
Your Teams Aren't Up To The Task...
As digital platforms and complex systems come to define the enterprise, the human factor is ironically ever more critical. The successful digital enterprise requires more than up-to-minute technical expertise. It requires tight alignment and collaboration between business and technology leaders. It may require the blurring and redefinition of traditional roles and functions. It will definitely require a wholesale reshuffling of your teams, their leaders and their cultures. At Digital Transformation 2017, Forrester will detail the skills, practices and organizational designs you need to succeed.
Your Tools Are Out-Of-Date...
Your moment of truth has arrived. Piecemeal, incremental upgrades to your enterprise platforms no longer make the grade. Tinkering with a few systems here and there, or experimenting in standalone innovation labs won't get you where you need to be. As you fiddle with your technology strategy, you will fall further and further behind. True Digital Transformation requires a sharp break with past practices, legacy systems and even long-standing partners. At Digital Transformation 2017, Forrester will help you both identify the new tools you need and help to map your migration from the past to the future.
And You Ain't Seen Nothing Yet.
Digital Transformation is not a one-time thing, your project du jour. In fact, the pace of change in consumer behaviors and the digital innovations that drive them, will only accelerate. Your digital re-invention must be continuous — and you need to be proactive, not reactive. Your strategy must be based on a detailed vision of the future states of your customers and your business. At Digital Transformation 2017, Forrester will help you fill in that roadmap, based on our own visions of the digital revolutions to come.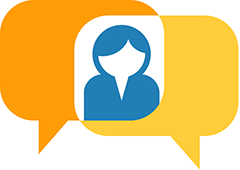 30+ sessions featuring industry experts and Forrester analysts.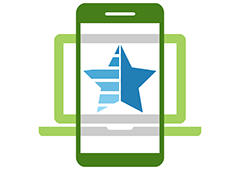 >65% of attendees are director level and above.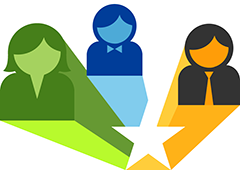 500+ Technology management leaders, innovators, and practitioners.
>60% of attending companies achieve $1B+ in annual revenue.
Register
Pricing with Early Bird Discount (£200):
Clients: £1,425
Non-clients: £1,525
Government, education, and nonprofit: £1,225
Discount expires May 5. All prices in GBP.
InterContinental London – The O2
1 Waterview Drive
London SE10 0TW, United Kingdom
+44 20.8463.6868
Hotel website
Forrester has negotiated a room rate of £185,00 for Forum attendees and sponsors. Book here by Friday, May 5 to secure this discount..